CM Magazines Delivery with Dor-2-Dor™
BE SURE YOUR INFORMATION REACHES YOUR AUDIENCE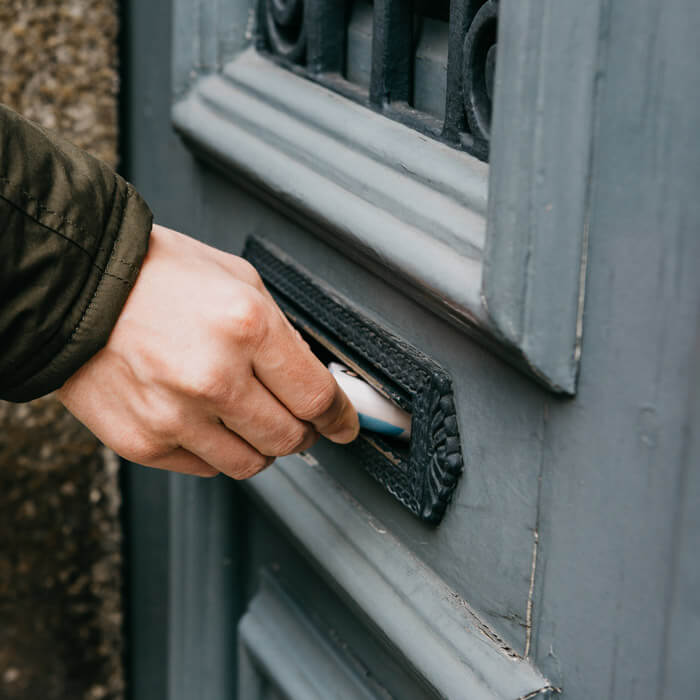 We love the fact that from the comfort of your own home you have the enormous choice of 600+ TV channels and access to over 700 million websites, 400 radio stations and 9,000 newspapers and mags, but there is still only ONE letterbox!
Our free CM Connection Magazines are hand delivered every month to you by our team of local and reliable distributors who have worked with us for many years. Our trusted team deliver your magazines on time and are backed up by the latest tech in digital GPS tracking, so we know exactly when your magazine has been popped through your letterbox.
CM17: Edition Delivered from...
CM23: Edition Delivered from...
Why we work with Dor-2-Dor™
Dor-2-Dor™ started out over 30 years ago and now operates as a leaflet distribution company, in over 70 franchised areas. Previously, CM Connection Magazines had struggled to find a local and reliable distribution company who were trustworthy and able to do the professional job we wanted. When the opportunity came about for us to take over the franchise of Harlow Dor-2-Dor™, we jumped at the chance. This way, with Dor-2-Dor™ as our sister company, we know for sure that our distribution service is second to none and our magazines will be delivered. How? Because we run it! Our delivery service offering doesn't just apply to our magazine distribution; we also
print and manage wider distribution for leaflets
in our geographical area. Check out the map below and see the CM17, CM23 Magazine and wider leaflet areas we can deliver to get you noticed.
Enter your email below to request our media kit
Discover our CM Connection Magazines delivery areas:
Homes across Bishop's Stortford and Harlow
With Prices starting from